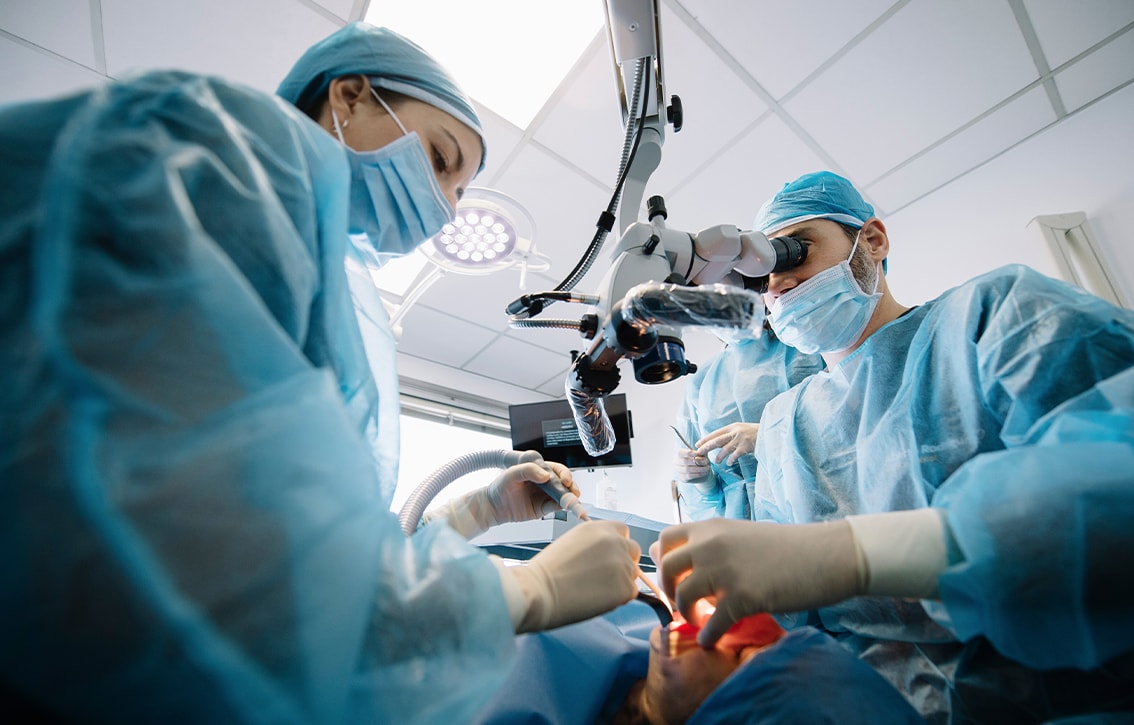 CVOS Oral Surgery is committed to partnering with top oral healthcare practices to improve and restore patients' quality of life as it relates to the oral and maxillofacial region.
Our skilled and experienced team of oral and maxillofacial surgeons offers referring practices the convenience of having all of their OMS needs met under one roof. The confidence of knowing their patients are receiving an impeccable level of care is what CVOS Oral Surgery strives for.
Please get in touch with us today for more information and begin your partnership with CVOS Oral Surgery.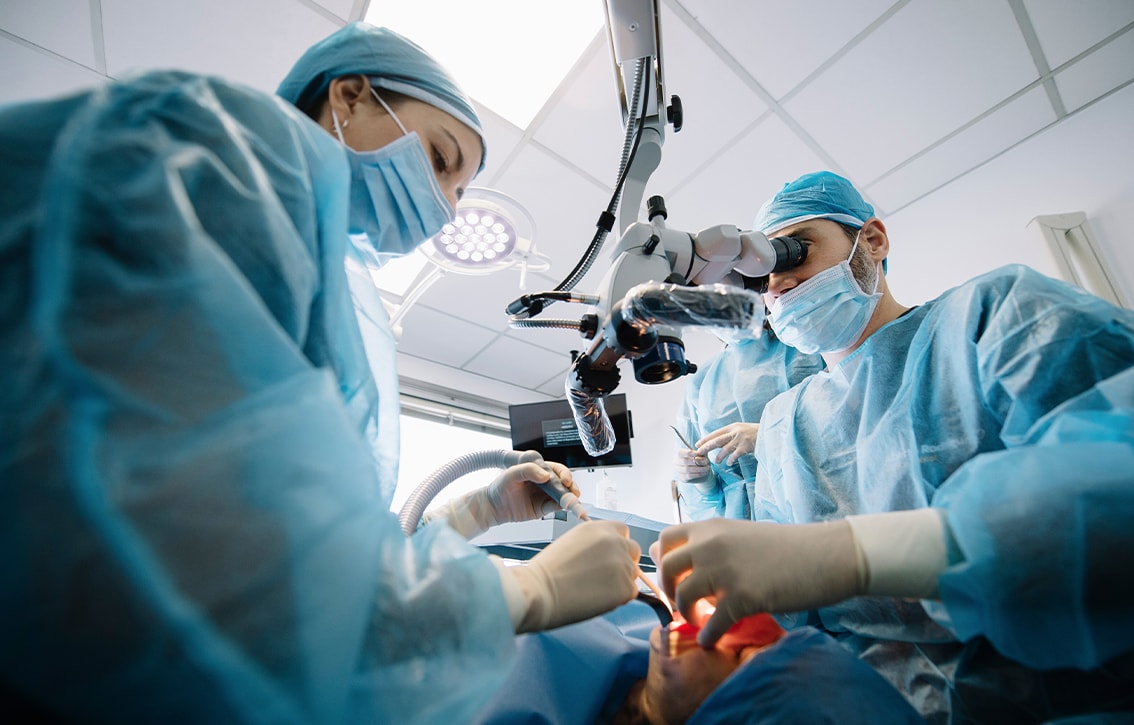 CVOS Oral Surgery believes in partnership and collaboration. Our surgeons are all about results and bring experience and dedication to the oral and maxillofacial surgery field. By teaming with highly respected practices like yours, we can work together to ensure your patients have the best possible experience.
Learn more about our dedicated team of doctors and the treatments we offer.
CVOS Oral Surgery is built on providing a safe, patient-focused, and experienced environment. You can refer your patients to us knowing we treat them well and provide consistent, quality results.
Visit our doctors and clinic page to learn more about our team and our values.
Our team at CVOS Oral Surgery believes in delivering your patients oral and maxillofacial surgical and non-surgical care with compassion, integrity, and respect. Partnering with skilled and respected practices like yours allows us to help your patients achieve their ideal outcome.
Make a referral and learn about our processes and treatments.
Education seminars and workshops are the backbone of advancement and CVOS Oral Surgery believes in further learning and development in relevant topics.
Learn more by visiting our continuing education page for frequent updates on any seminars or workshops you may be interested in.
Our doctor's blog is a place to collaborate and share work. We encourage sharing information and making the latest industry news available.
Check our doctor's blog frequently for new updates.
At CVOS Oral Surgery, we want to provide referring doctors with a list of resources they may find interesting. Visit our links of interest page for some comprehensive reference materials.
Patient and Doctor Information