TMJ Disorders Information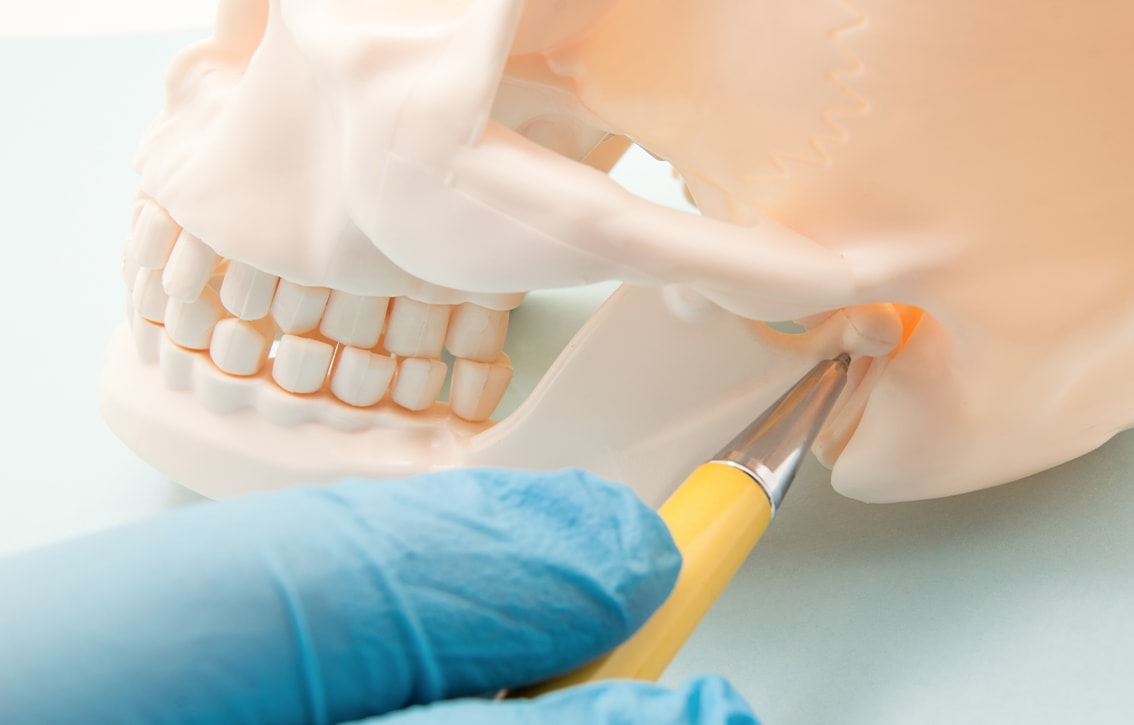 If you notice a clicking sound or feel pain when you chew, you may have a TMJ disorder. Your TMJ, or temporomandibular joint, is the joint where your skull and your jaw meet. When the joint and the chewing muscles do not work together correctly, and you notice symptoms, it is essential to seek treatment as this could develop into a more serious condition.
Unfortunately, no single treatment can resolve TMJ disorders completely. However, our skilled surgeons at CVOS Oral Surgery will work to reduce your symptoms and relieve your pain so that your life may return to normal.
Contact us at CVOS Oral Surgery when you need TMJ disorder treatments.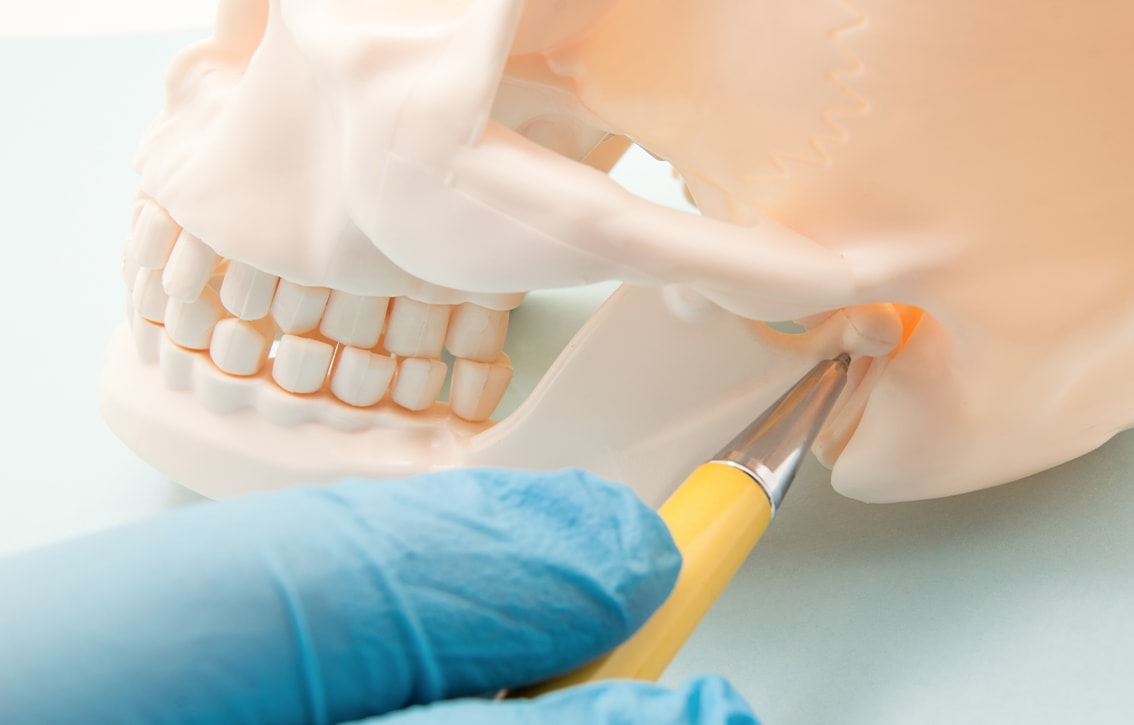 TMJ disorders can develop for many reasons; some of the most common include:
Excessive clenching and grinding of your teeth due to stress
Injury or disease to the joint
Arthritis in the joint
If you have TMJ disorder, you may experience:
A misaligned bite
Pain
A clicking or grating noise when you open your mouth
Trouble opening your mouth wide
Your comfort is essential, so it's important to take these reasons for TMJ disorders seriously.
There can be numerous signs that you have a TMJ disorder. Our experienced oral health professionals can make a diagnosis at CVOS Oral Surgery, but there are some common indicators to look out for:
Frequent grinding or clenching of your teeth
Waking up with sore, stiff muscles around your jaws
Frequent head or neck aches
Increasing pain when you clench your teeth
Clicking, popping, grating, catching, or locking of your jaws when you open your mouth
Difficulty or pain when opening your mouth to eat or yawn
Past injury to your neck, head, or jaws
Previously diagnosed problems (such as arthritis) with other joints
Teeth that no longer touch when you bite
Teeth that meet differently from time to time when you bite
Difficulty using your front teeth to bite or tear food
Teeth that are sensitive, loose, broken, or worn.
The TMJ Treatment Process
The first step in the TMJ treatment process begins with an evaluation of your symptoms, history, and examination of the affected area by our team of oral surgeons. Your oral surgeon will develop a treatment plan to combat your diagnosis following this assessment. .
Our surgeons will prepare a treatment plan; however, successful treatment will require time and consistent habits.
Some useful things you can do while going through your treatment process include:
Resting your jaw
Keeping your teeth apart when you are not swallowing or eating
Eating soft foods
Applying ice and heat
Exercising your jaw
Practicing good posture
Stress management practices and the use of a splint like a nightguard may also be recommended as part of your treatment.
Is Surgery The Only Option?
A common question that we receive from TMJ patients is, "will I need surgery?"
At CVOS Oral Surgery, our doctors typically will not consider TMJ surgery unless:
Your jaw cannot open
Your jaw is dislocated and non-reducible
Your jaw has severe degeneration
You have undergone unsuccessful appliance treatment in the past
The doctors at CVOS Oral Surgery are dedicated to your health and will ensure you know every step of your TMJ treatment.
Get started with your TMJ treatment today by contacting CVOS.
Patient and Doctor Information