Dental Implants Background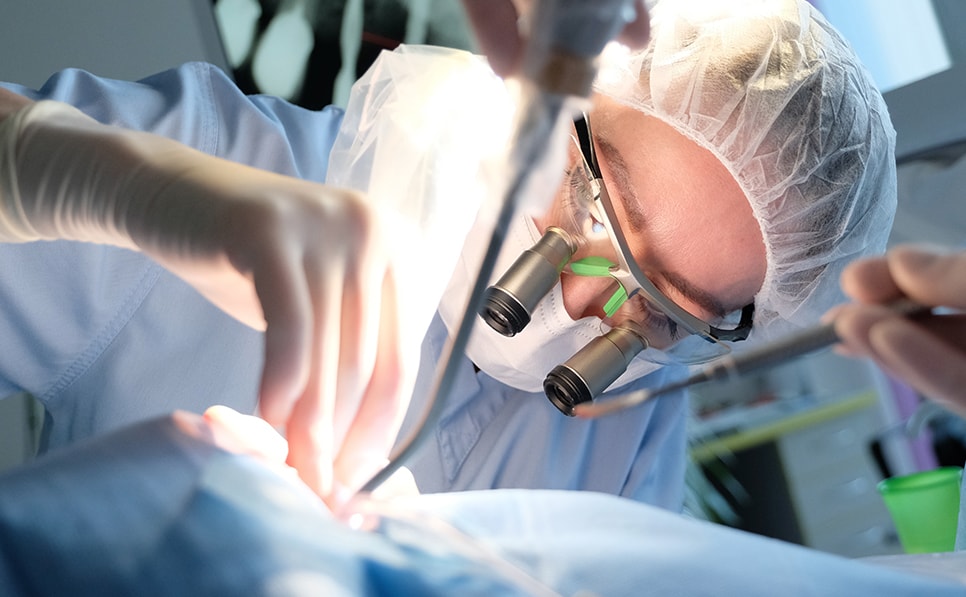 Dental implants are an evolution in dental science that has redefined how people with missing teeth can restore and improve their quality of life, enjoy eating the foods they love, and regain their confidence.
Here at CVOS Oral Surgery, we specialize in placing implants and materials from top manufacturers, including Straumann, Nobel Biocare, and Zimmer Biomet, to ensure the best experience possible for our patients.
Placing implants is a process that requires all hands on deck, so your CVOS Oral Surgery surgeon will work collaboratively with the restorative dentist who makes and fits your prosthesis.
To learn more about dental implants, click here or call CVOS Oral Surgery and ask to speak with our implant coordinators today.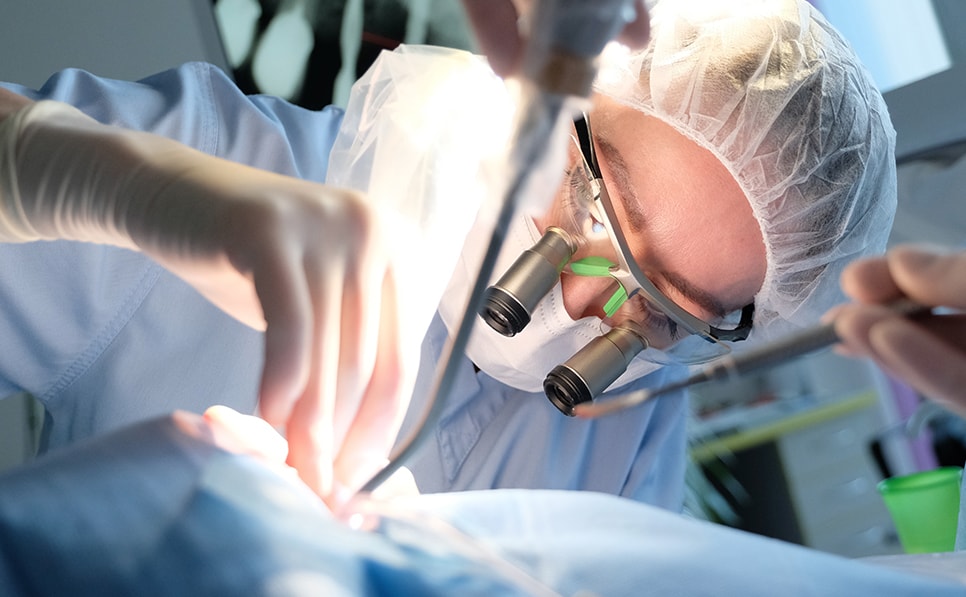 What Is a Dental Implant?
Dental implants replace artificial tooth roots that fit or are "implanted" into your jaw bone. Dental implants are surgically placed and fused with your jawbone to create strong and stable support for your replacement teeth.
Part of the dental implant is a tiny post that protrudes from your gums, which becomes an anchor for the artificial tooth.
At CVOS Oral Surgery, we aim to be leaders in our industry and incorporate implant technologies to best serve you, including:
Why Dental Implants May be Right for You
Dental implants look and feel like your own teeth. Teeth are a vital part of the body, and when you have missing teeth, your quality of life can be affected. Dental implants can be a path to your ideal smile and provide a big boost in confidence.
Our surgeons are experienced and will place your implants safely and efficiently. Our goal is to remove the need for additional surgeries and reduce healing time to as little as 8 weeks. Following the healing process, your replacement teeth can be placed.
Patient safety is paramount at CVOS Oral Surgery; our surgeons perform in-office dental implant surgery in a hospital-like operating suite. We can also accommodate patients with special anesthetic or medical needs and patients who require extensive bone grafting.
Advantages of Dental Implants
Keeping the structure of your surrounding teeth intact is essential and dental implants do just that. Implants are also very durable and will remain in place as opposed to removable dentures.
Some more advantages of dental implants include:
Improved appearance
Durability
Convenience
Improved self-esteem
No longer having to deal with removable dentures
Removable dentures that slip can be uncomfortable, and dental implants can alleviate that concern.
The placement of a dental implant usually involves 2 surgical procedures. Your surgeon will set the implants within your jawbone during your first procedure. The implants will then sit for 3 to 6 months as they fuse to your bone for strength and stability. Throughout this process, you will still be able to wear temporary dentures and eat soft foods.
When the fusing process is complete, the second procedure will be for installing the previously mentioned tiny protruding posts. These posts will serve as anchors for your new artificial teeth. The entire process is scheduled for around 7 to 8 months and is designed to ensure patients experience minimal interruption to their daily lives.
However, based on a patient's individual situation, the surgeons at CVOS Oral Surgery may be able to shorten the process into a single procedure that can reduce the procedure time to as little as 8 weeks.
At CVOS Oral Surgery, we know dental implants are not just about teeth—they are about your self-image and quality of life. Our experts will take the time to discuss your options and determine what implant procedure is best for you based on your needs.
What Implant Solution Is Right for You?
As with many procedures, the best type of implant for you depends on your needs.
A single prosthesis (crown) to its own dental implant is recommended to replace a missing tooth. If you are missing 2 or more teeth, a partial prosthesis requiring 2 or 3 implants will most likely be your best option.
A full arch dental implant is a growing preferred option by many dentists for their patients. The full arch dental implant is used to replace all upper or lower teeth.
What Type of Anesthesia Is Used?
At CVOS Oral Surgery, we use local anesthesia, regardless of intravenous sedation.
Are You a Candidate for Implants?
The first step in the dental implants process is getting an oral examination. Our team at CVOS Oral Surgery will perform the exam and prepare a treatment plan using your dental history. If you are not a candidate for dental implants, our team will suggest other treatment methods you can pursue.
You will have to be in good general health, have healthy gums, and have enough bone in your jaw to hold an implant.
Do Implants Need Special Care?
Dental implants require the same care and attention as real teeth, including:
Brushing
Flossing
Rinsing with an antibacterial mouthwash
Regular dental check-ups
Dental implants can serve you for many years with good care and oral hygiene habits. Practice good oral health and attend regular dental check-ups for best results.
Patient and Doctor Information