What You Need to Know About Wisdom Teeth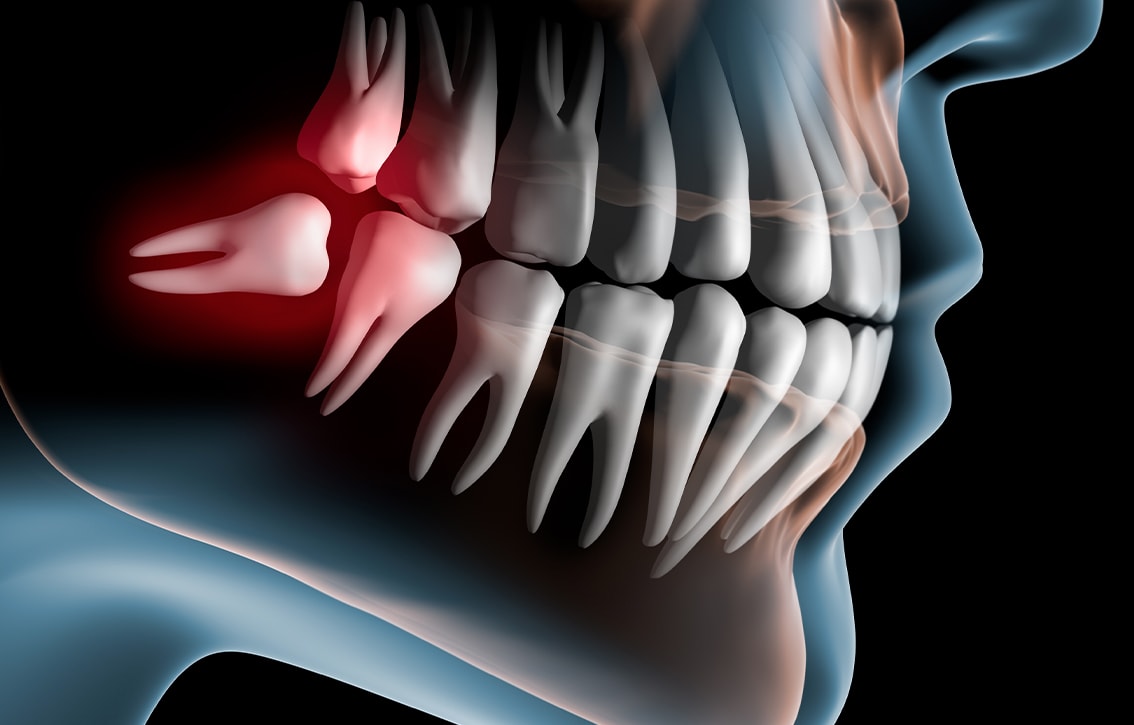 An adult's mouth can comfortably hold 28 teeth—including the front teeth, canines, and 4 molars on each side, top and bottom.
Wisdom teeth can cause discomfort and we want you to be good as new as soon as possible. Contact us at CVOS Oral Surgery to learn more about wisdom teeth removal from our experts.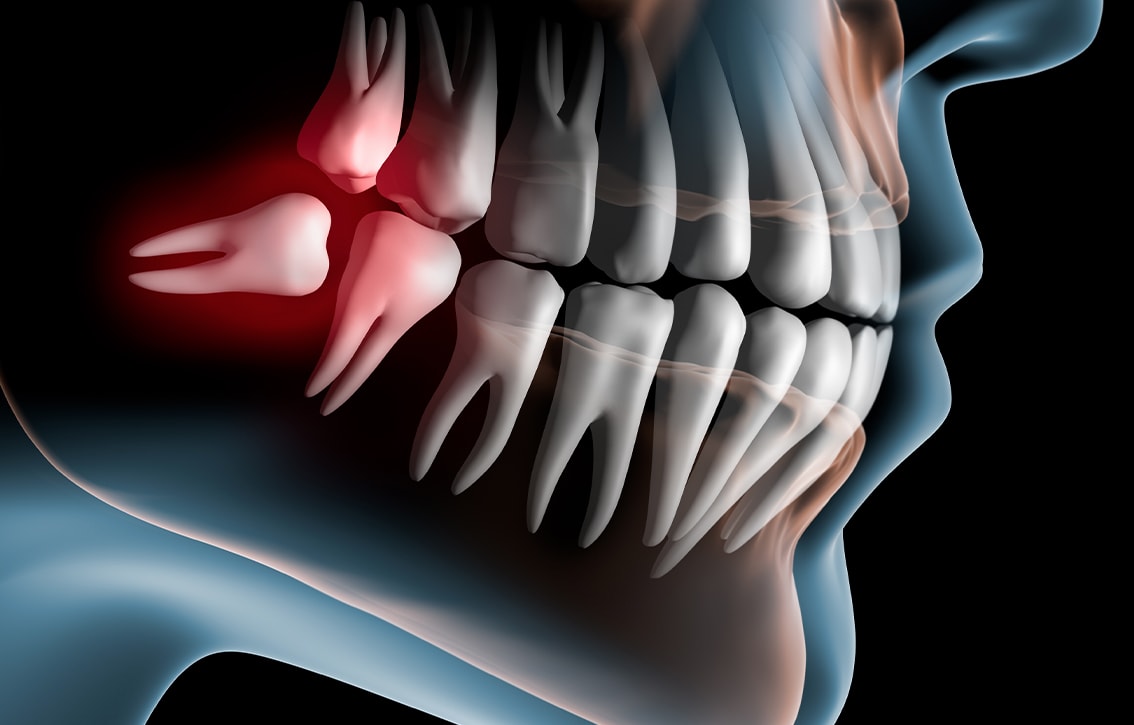 Should I Have my Wisdom Teeth Removed?
Wisdom teeth are the last of the adult teeth to erupt—most people have 4 wisdom teeth in the back of their mouths, with 2 on top and 2 on the bottom. Impacted wisdom teeth are third molars that usually appear in our late teens as they try to find room to grow in a jaw that simply isn't big enough.
In most cases, an adult's mouth isn't large enough to accommodate these extra molars and wisdom teeth removal may be the only option. The lack of space can result in these teeth becoming misaligned because they have no place to grow.
When wisdom teeth are misaligned, they may position themselves horizontally, grow sideways, be angled inward or outward, or become trapped under the gum and bone. When this occurs, the wisdom teeth may become impacted.
Impacted wisdom teeth can lead to several problems. Partially emerged wisdom teeth may lead to infection if bacteria grows around the partially exposed tooth. Impacted wisdom teeth can also break through the gums and cause food to become trapped, making cleaning more difficult.
Pain, swelling, stiffness, and even illness may result, and in some cases, existing teeth move out of place to make room for the wisdom teeth.
If the teeth become infected or cause other issues, you may have symptoms such as:
Pain or swelling around the jaw
Red, swollen, or bleeding gums
Bad breath
An unpleasant taste in your mouth
Problems opening your mouth
In extreme cases, tumours or cysts can form around an impacted tooth, ultimately leading to the destruction of the jawbone and healthy teeth.
Removing these unnecessary molars resolves these issues in most cases. However, early removal is the best course of action to prevent these issues from arising.
Getting an Oral Examination
The first step is receiving a referral from your family dentist to meet with one of our oral surgeons for a consultation appointment. Our surgeon will then conduct a thorough oral examination and review X-rays of your mouth to determine a treatment plan. This examination aims to solidify the positioning of your wisdom teeth and determine the best course of action.
The earlier your wisdom teeth situation is addressed, the easier it will be to conduct the wisdom teeth removal process and progress into the recovery phase. Patients in their mid-teens should be evaluated by their family dentist and receive a referral as needed.
The removal of wisdom teeth is usually performed under intravenous (IV) sedation or general anesthesia to help you achieve maximum comfort in a sleep-like state. These options, along with the surgical risks such as sensory nerve damage and sinus complications, will be discussed with you prior to the procedure being performed.
At CVOS Oral Surgery, our team of surgeons are thoroughly trained, licensed, and experienced with different types of anesthesia, providing our patients with a safe experience.
The recovery process following your wisdom tooth extraction involves suturing the site and biting down on gauze to control any bleeding. You will be able to recover comfortably under the close supervision of our oral surgery nurses until you recover enough to be taken home.
On your way out, you will get a postoperative kit that will include postop care instructions, a prescription for pain medications, and antibiotics if needed.
Same-Day Removal Under Sedation
Same day wisdom teeth removal is a time-saving surgical option for patients operating on a strict timeline or those who have limited time off work or school.
With the same day option, the consultation process with your surgeon will remain the same, and you will have an opportunity to have any of your questions answered. For more information about our same day option, read our same day removal FAQs.
Speak with our team to determine if this option works for you.
Patient and Doctor Information